This article talks about the process of accessing all your billing history along with the invoice.
Whenever you renew, upgrade & downgrade your subscription or purchase any addons from Graphy, the transaction gets recorded on a separate "billing" section.
Please note that this functionality is applicable if you have signed up with Graphy before June 2021.
View your billing history & download Invoice
Go to Dashboard > ACCOUNT > Billing.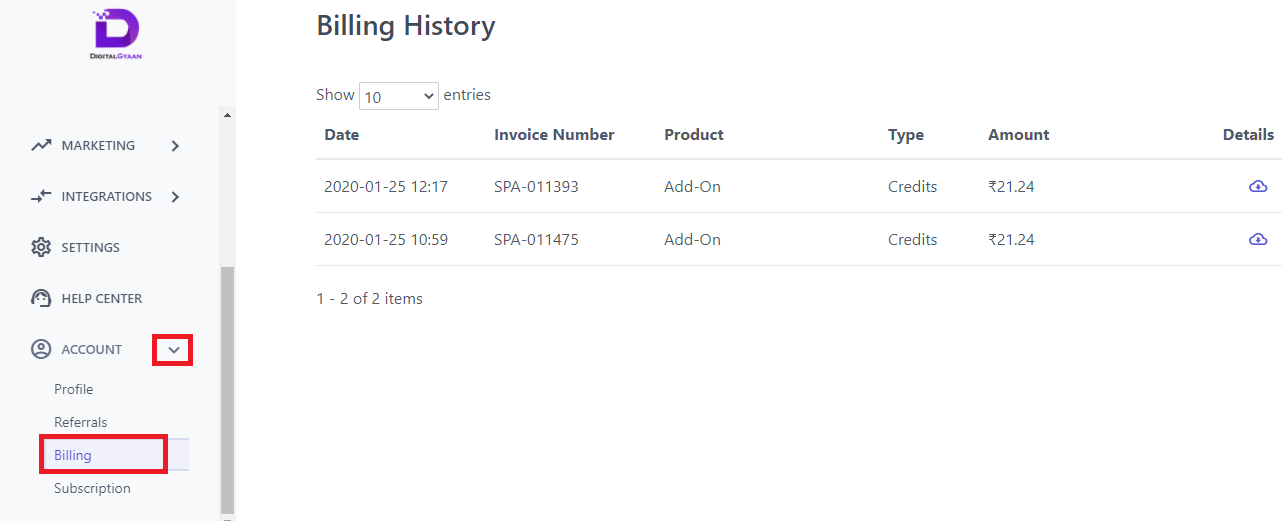 You can see the details of the payment made to Graphy.
Date, Invoice Number, Product, Credit, Type & Amount details are provided for every transaction.
In order to download the invoice for any transaction, click on the "Download icon" under "Details". Your invoice will immediately get downloaded.