This is a step-by-step guide to help you integrate PayPal as a payment gateway method on your Graphy course platform.
This is a quick guide for PayPal integration that will allow you to receive payments from different countries. With PayPal as a payment integration method, your currency conversion technique will become convenient, authentic, and fast.
Who can follow this guide?
All the international users from these countries can follow the guide - Australia, Brazil, Canada, Denmark, Europe, Hong Kong, Japan, Malaysia, Mexico, etc.
Integrate PayPal in the simple steps
1. Go to your Graphy Dashboard > Settings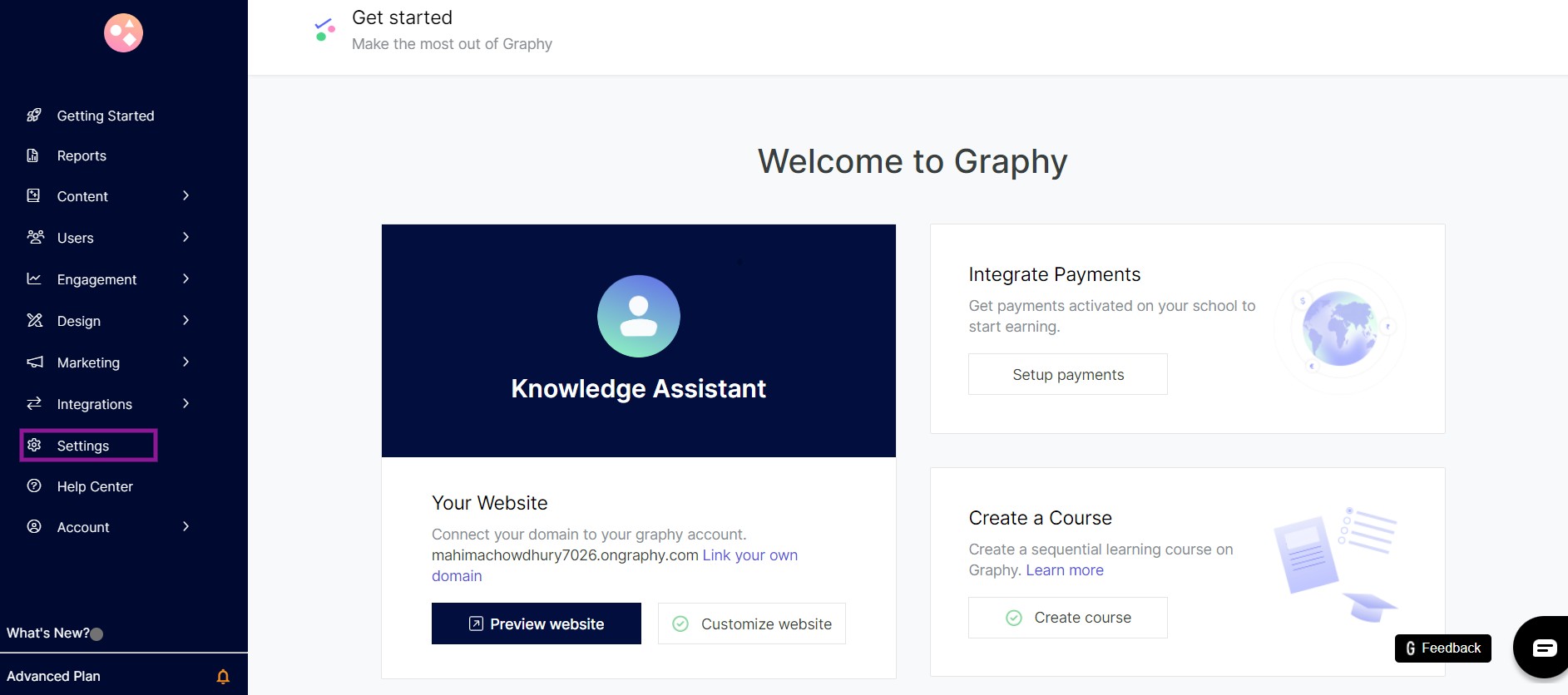 Then select Payments from the Settings dashboard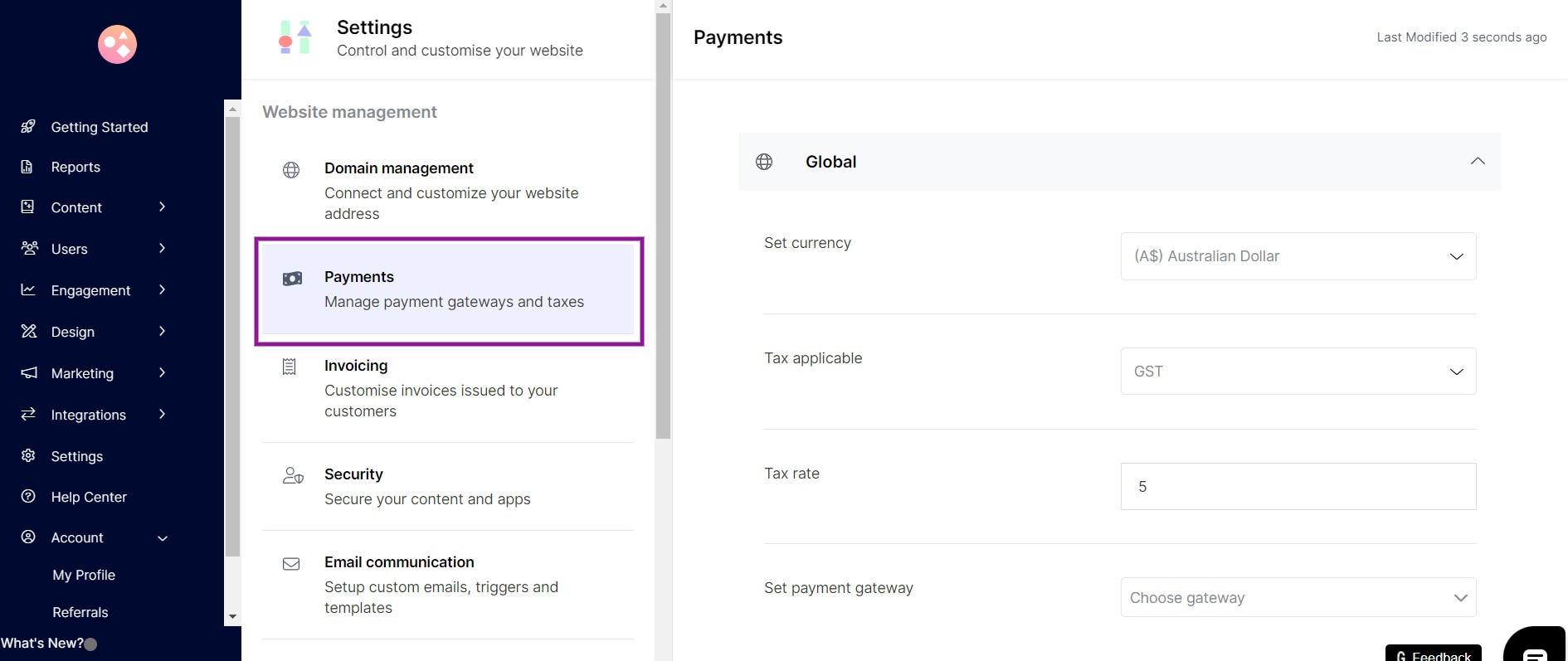 2. To accept money from your learners, Set currency. Choose the valid currency from the currency by country list.

3. To keep the course or package free for your learners, select 'No Tax' under Tax applicable.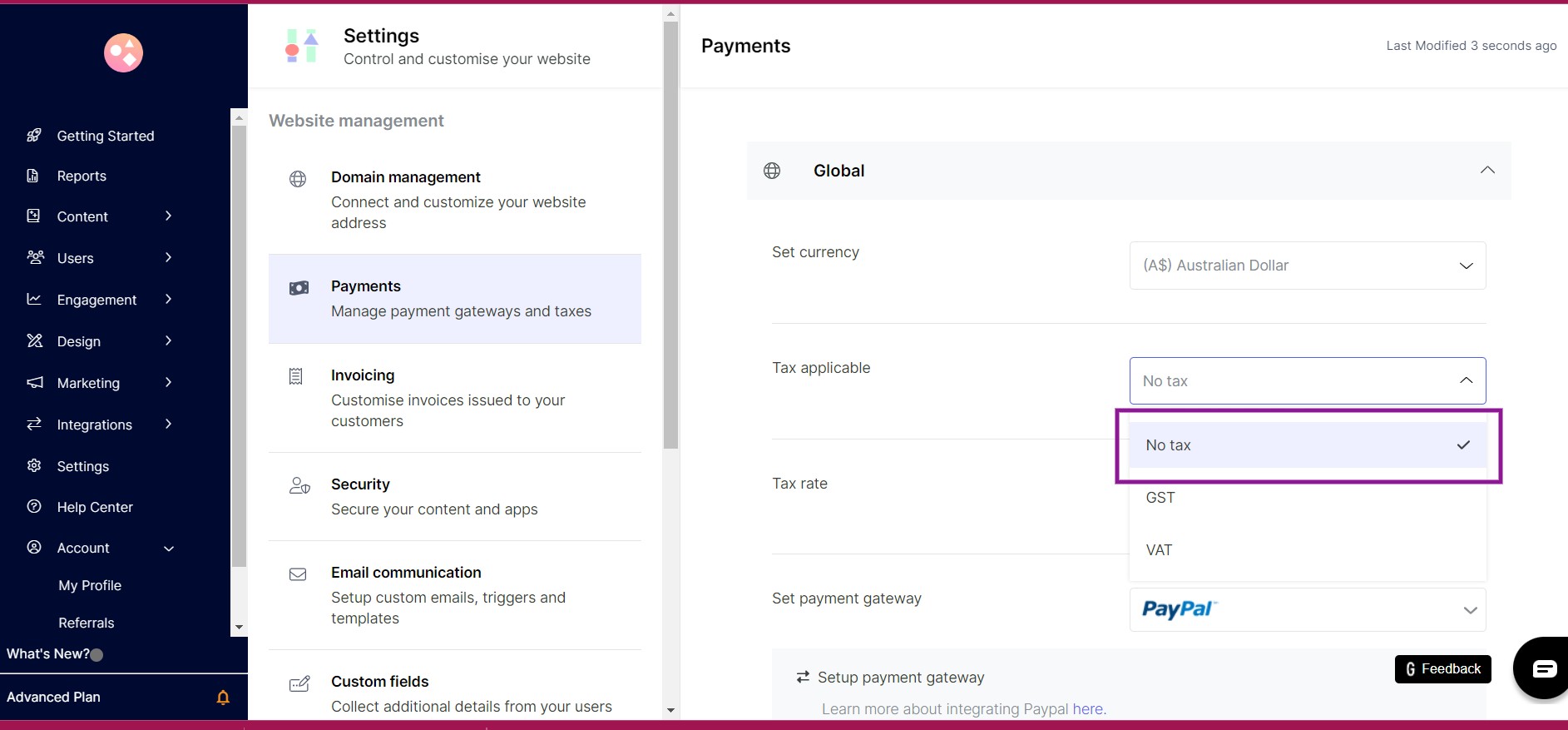 Also, if you want to add charges to your courses then -
Under Tax applicable select either of the Tax types such as 'GST or VAT'.

Under Tax Rate, enter the Rate of interest that you want to charge on the courses.


4. Now, under Set Payment Gateway select PayPal. And you can proceed with the PayPal setup details.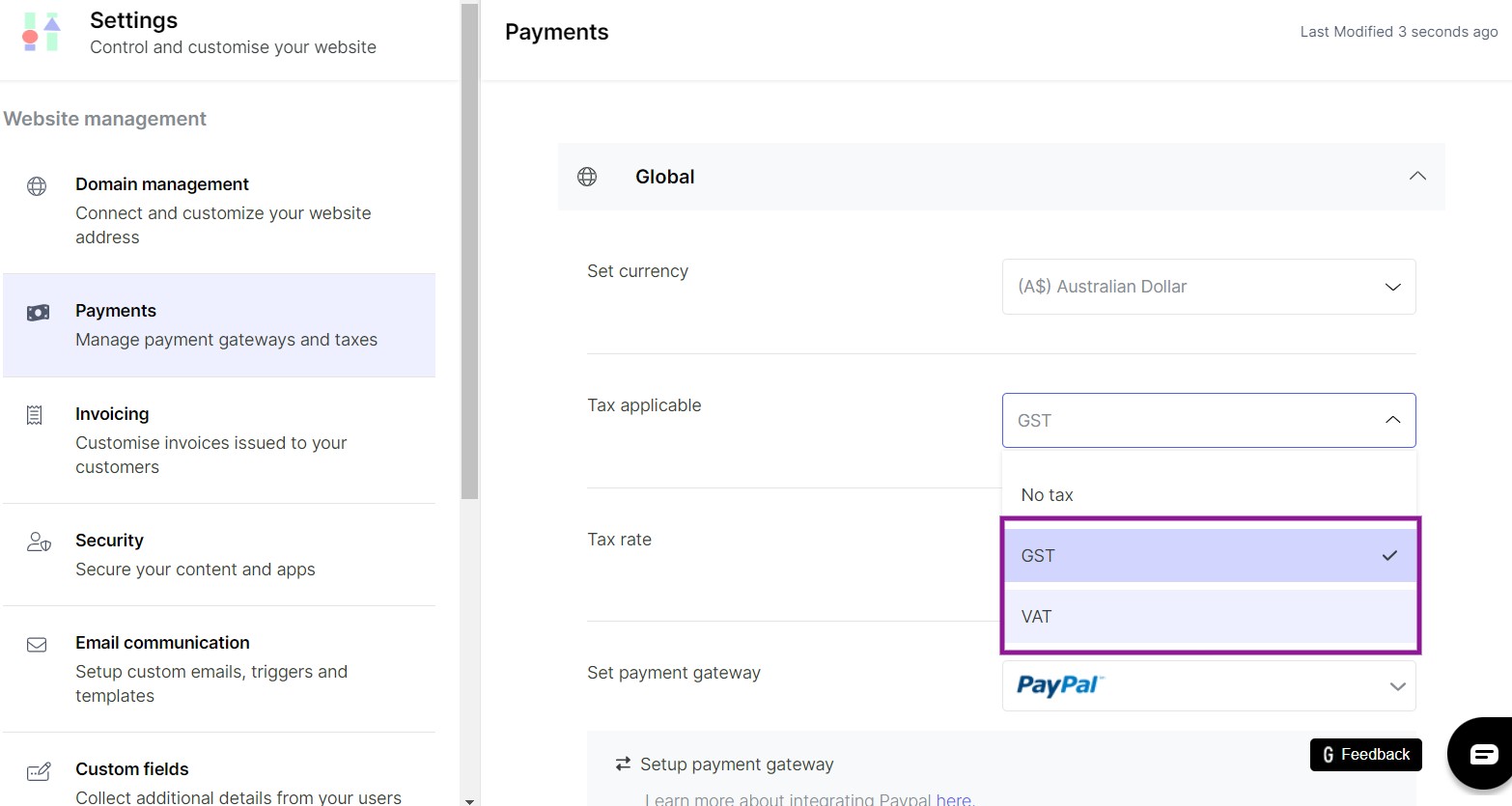 Sign-up for PayPal Setup
To proceed, signup/login with your business account on PayPal.
Now, on the navigation bar tap on the Developer tab.
3. Select Developer > Profile (on the top-right corner) > Dashboard from your Profile to proceed with the integration process.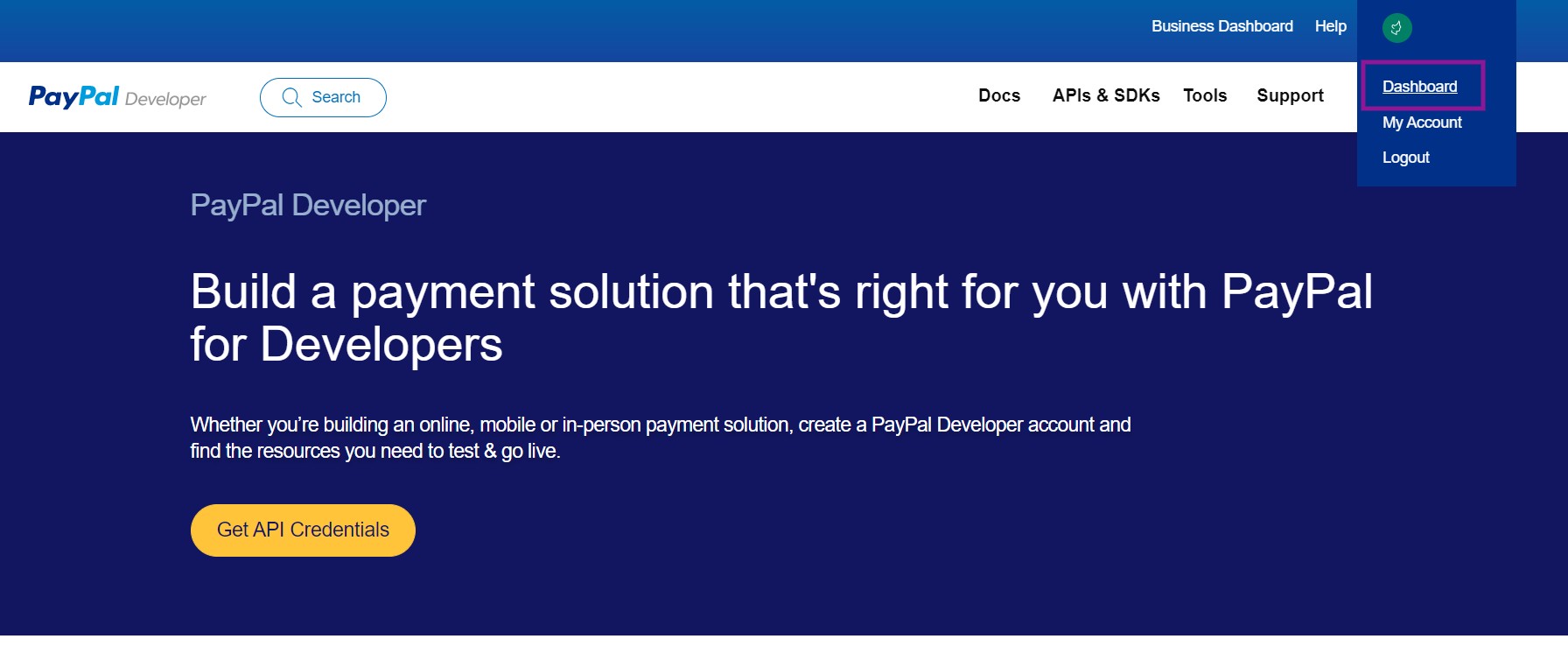 4. Now, select My apps & credentials from the developer dashboard.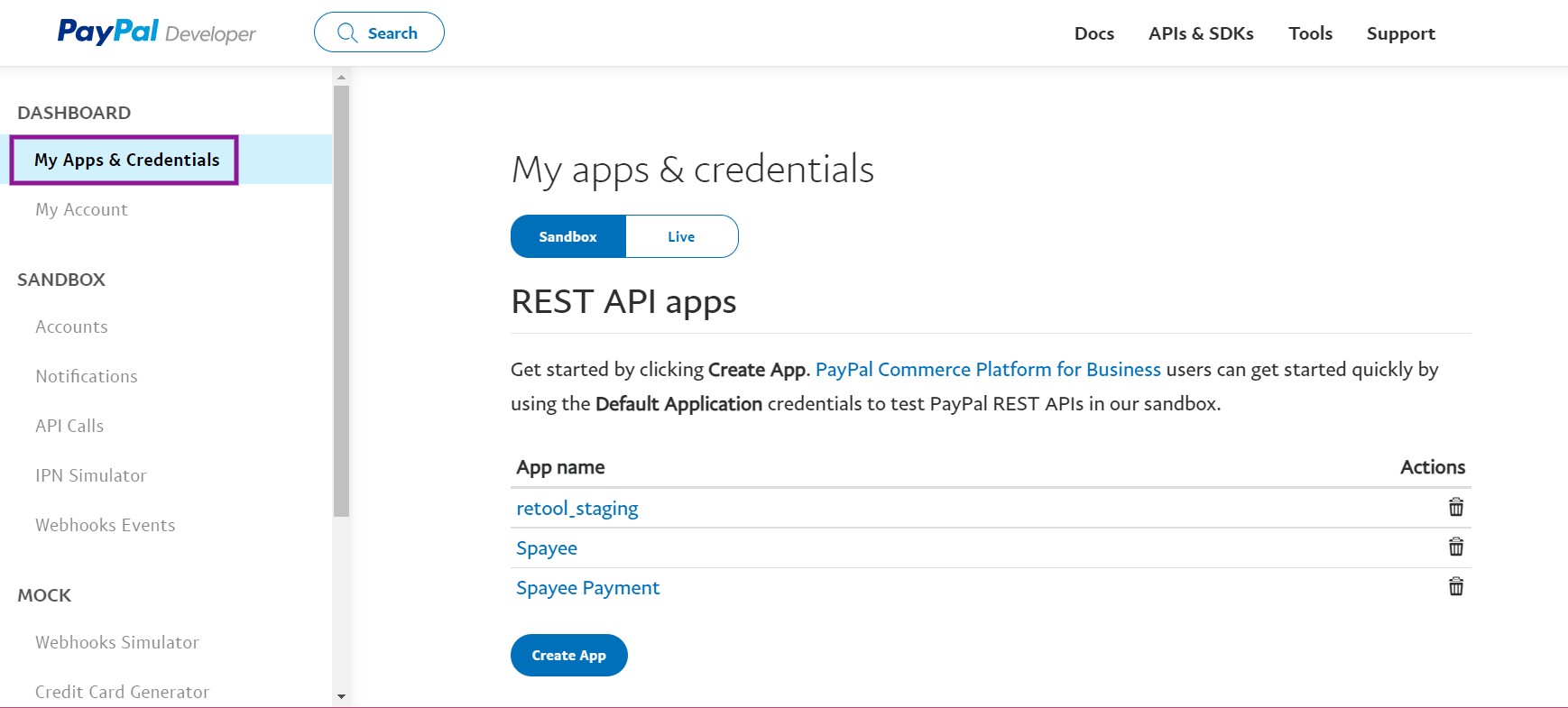 5. Under My apps & credentials, select Live. Then under REST API apps, click Create app.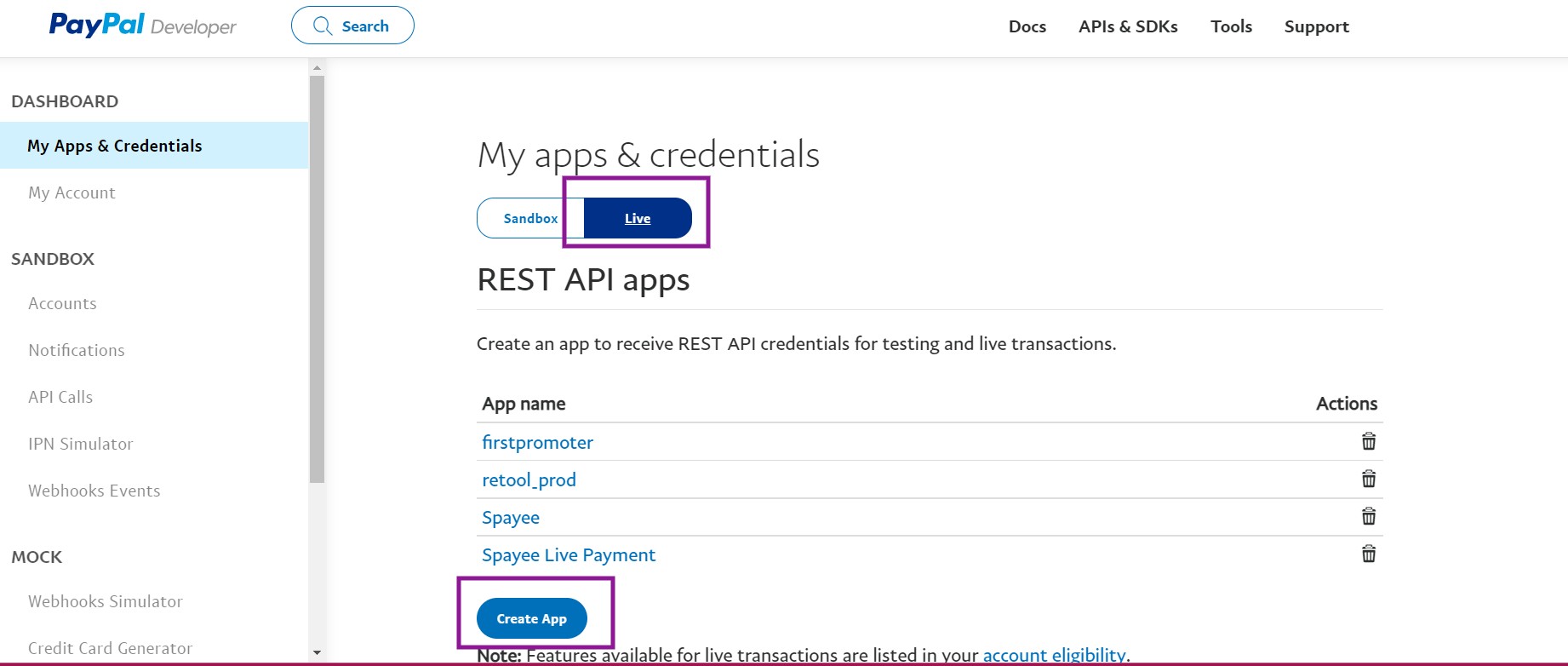 6. Now enter your App name and click Create app.
Note: Enter a valid institute or brand name only.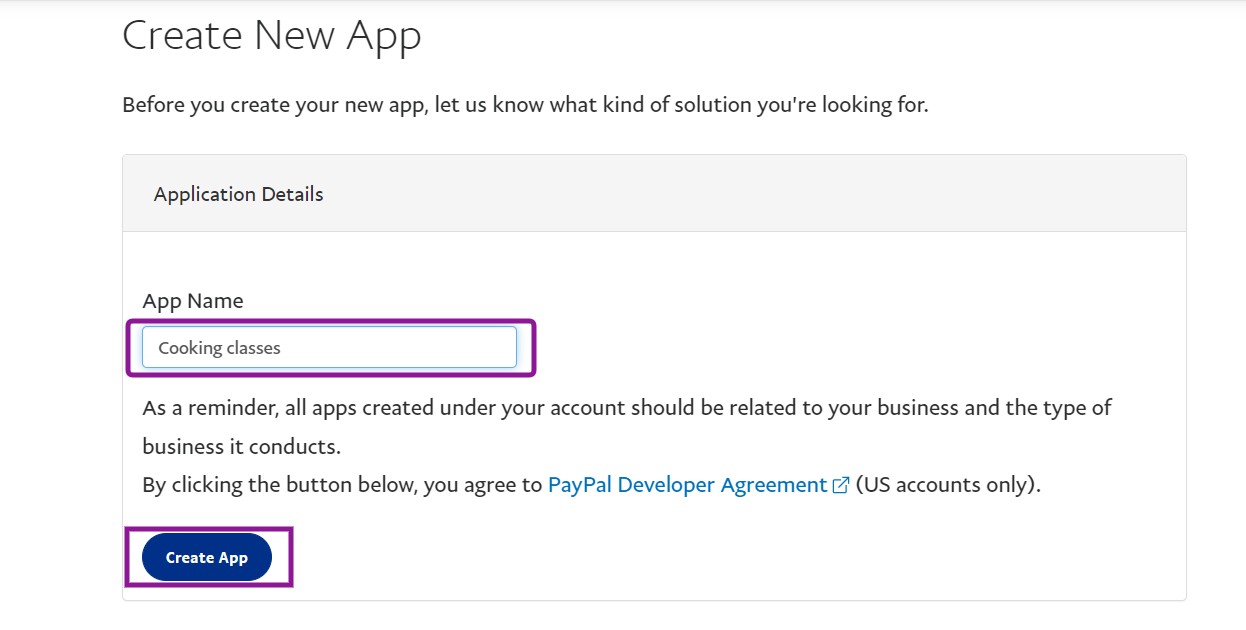 7. From the Live API credentials, copy the Client ID.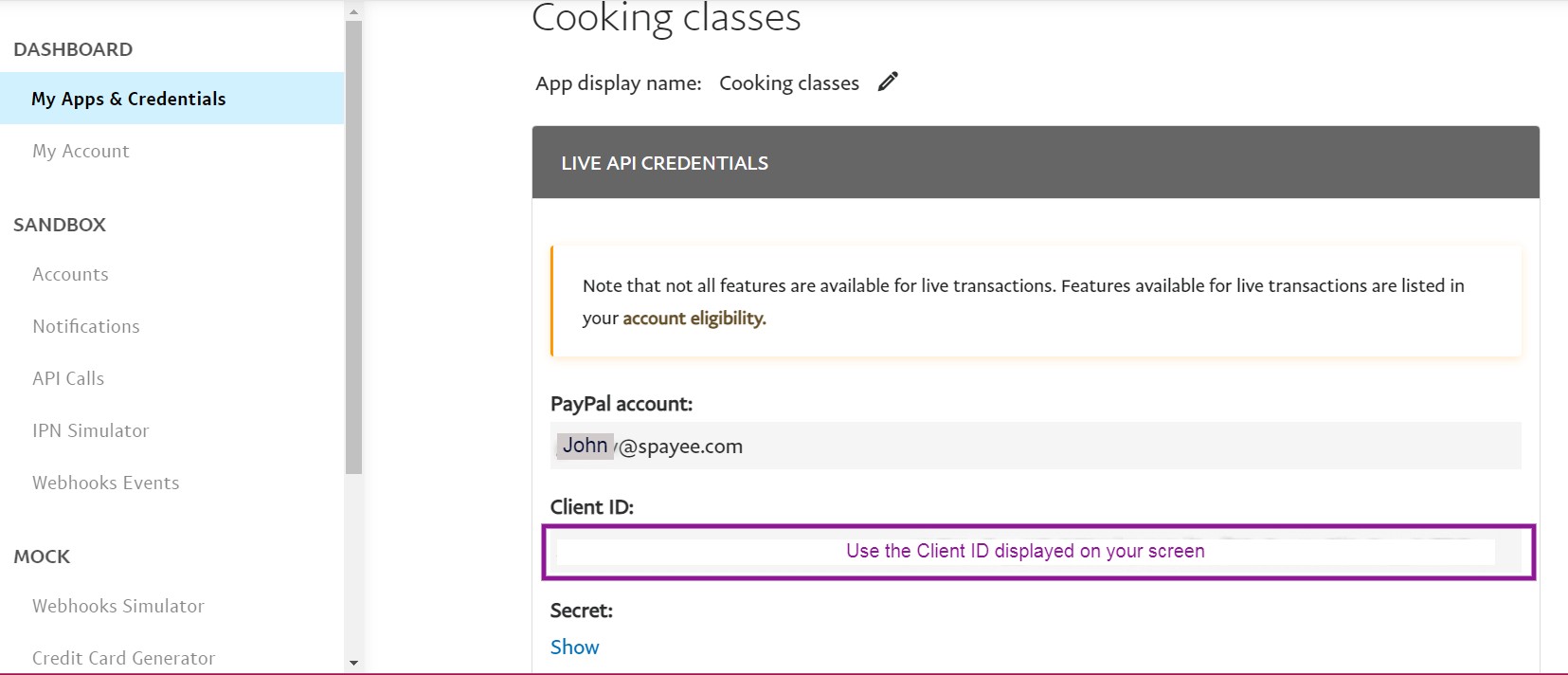 Then paste it under Graphy Payment > PayPal Client ID.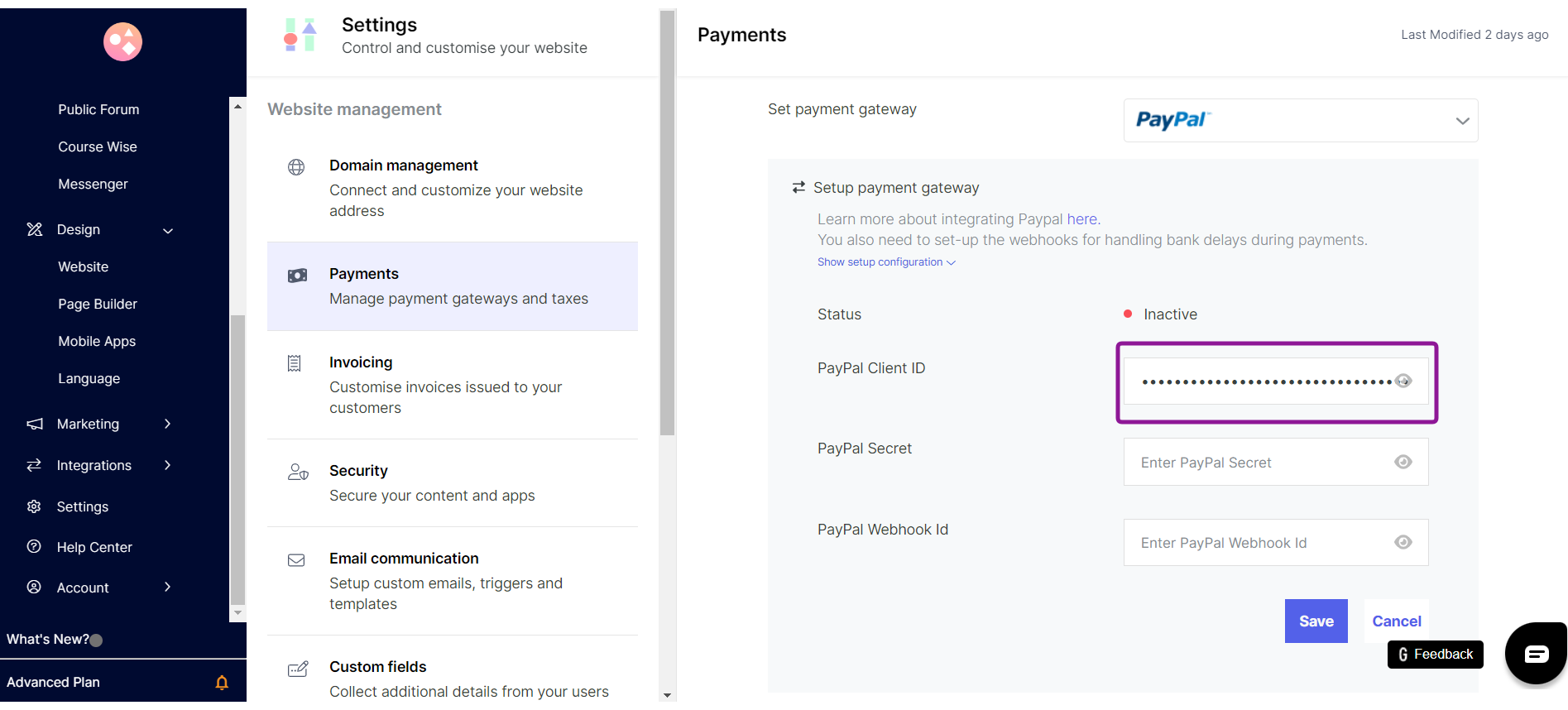 8. To reveal your PayPal Secret key, tap on Show under the Secret section.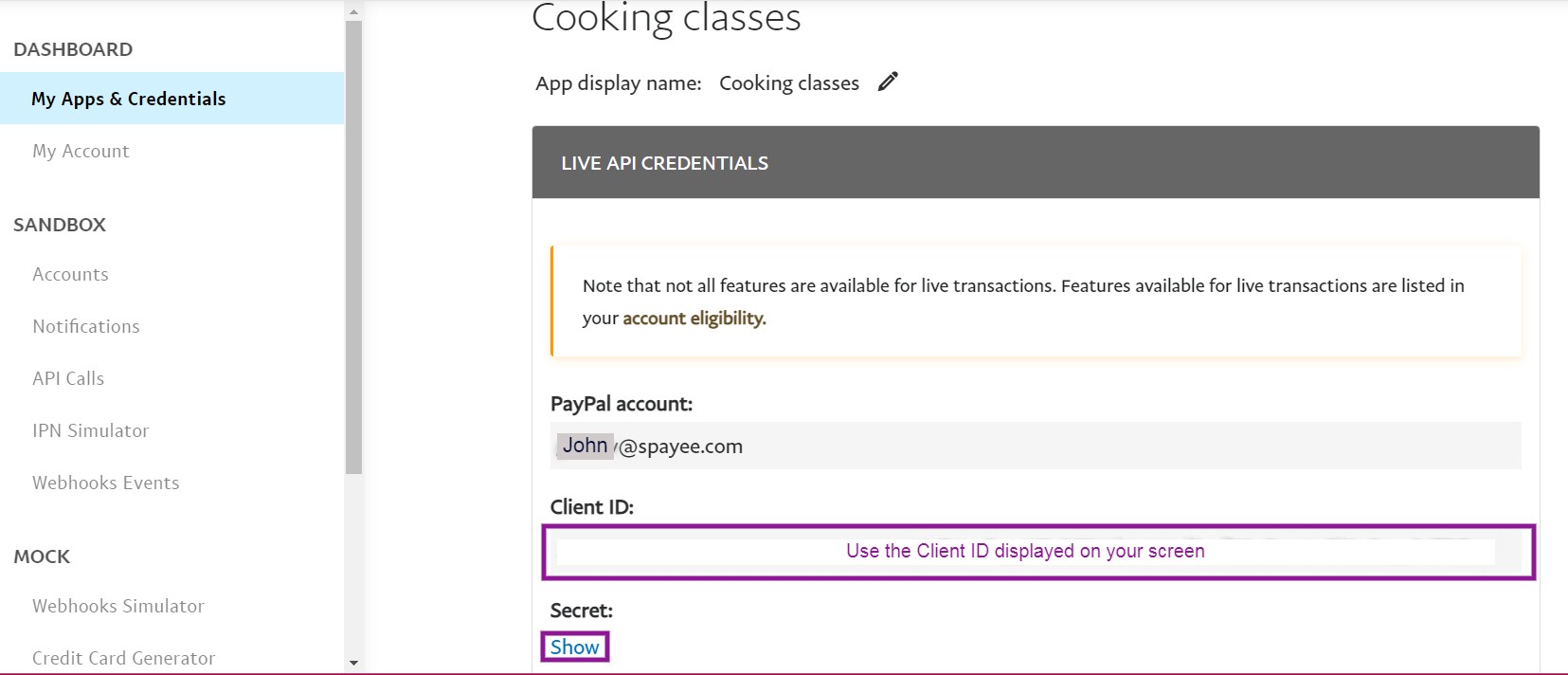 Then copy the key to paste it under Payment Gateway > Payment Secret ID.

9. Under the Live Webhooks, click Add webhooks to enter your Graphy webhook URL.
Note:
You will find your Webhook URL by visiting the Payment > Payment Gateway on the settings section of your Graphy course.
Click Show setup configuration > Copy Webhook URL.
10. Now paste the PayPal webhook URL under Live webhooks.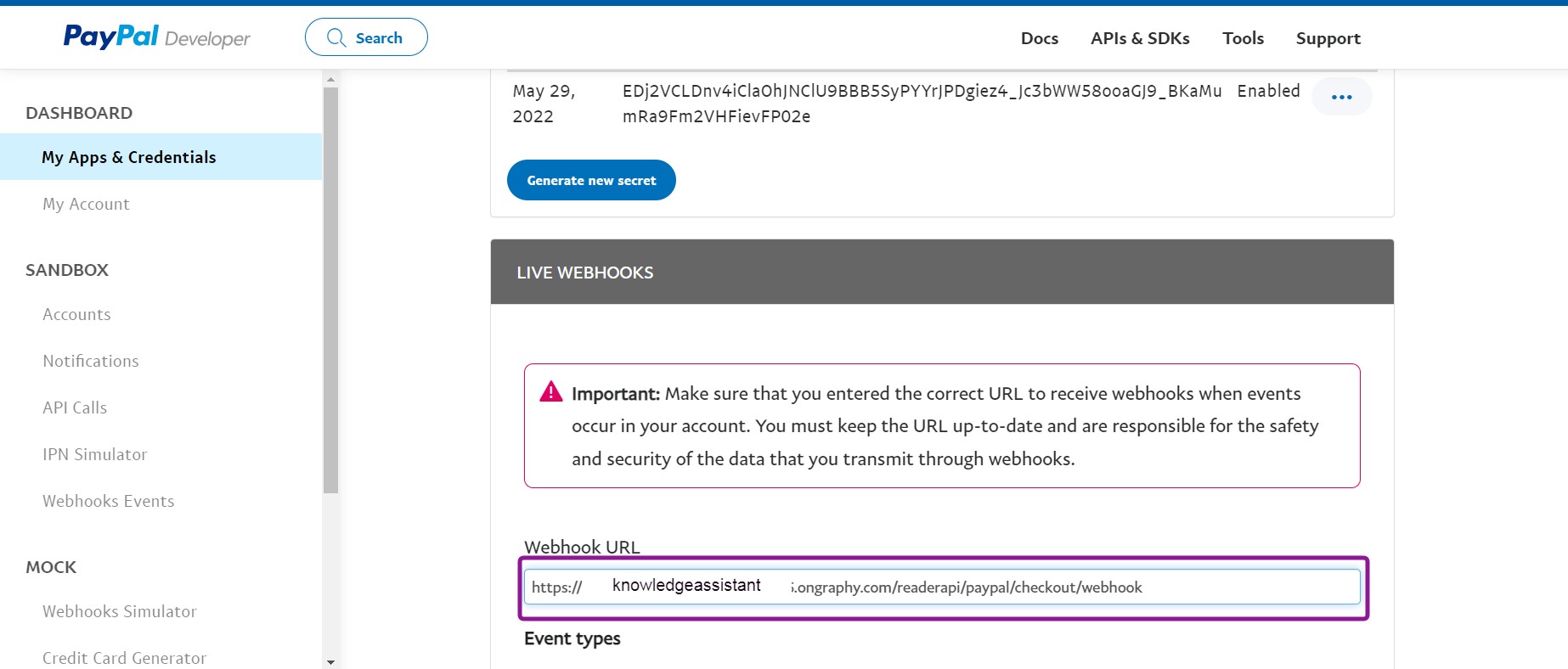 Note: If you receive an error message "URL must be a valid URL" , then rewrite the webhook URL manually i.e. "https://<webhook>".
Don't forget to check your checkboxes - Payment sale completed and Payment sale denied.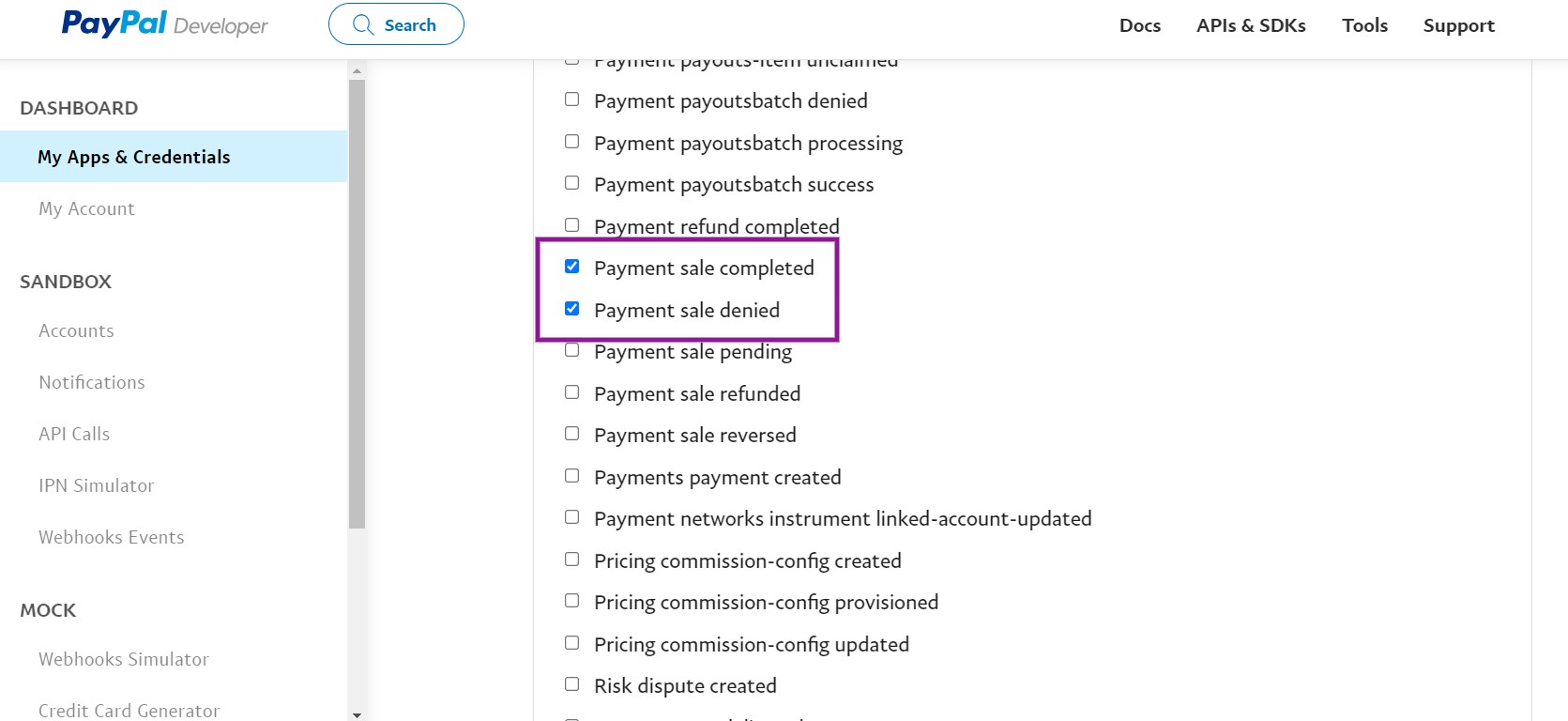 11. After completing the above settings, click Save. On saving, your Webhook ID will be generated.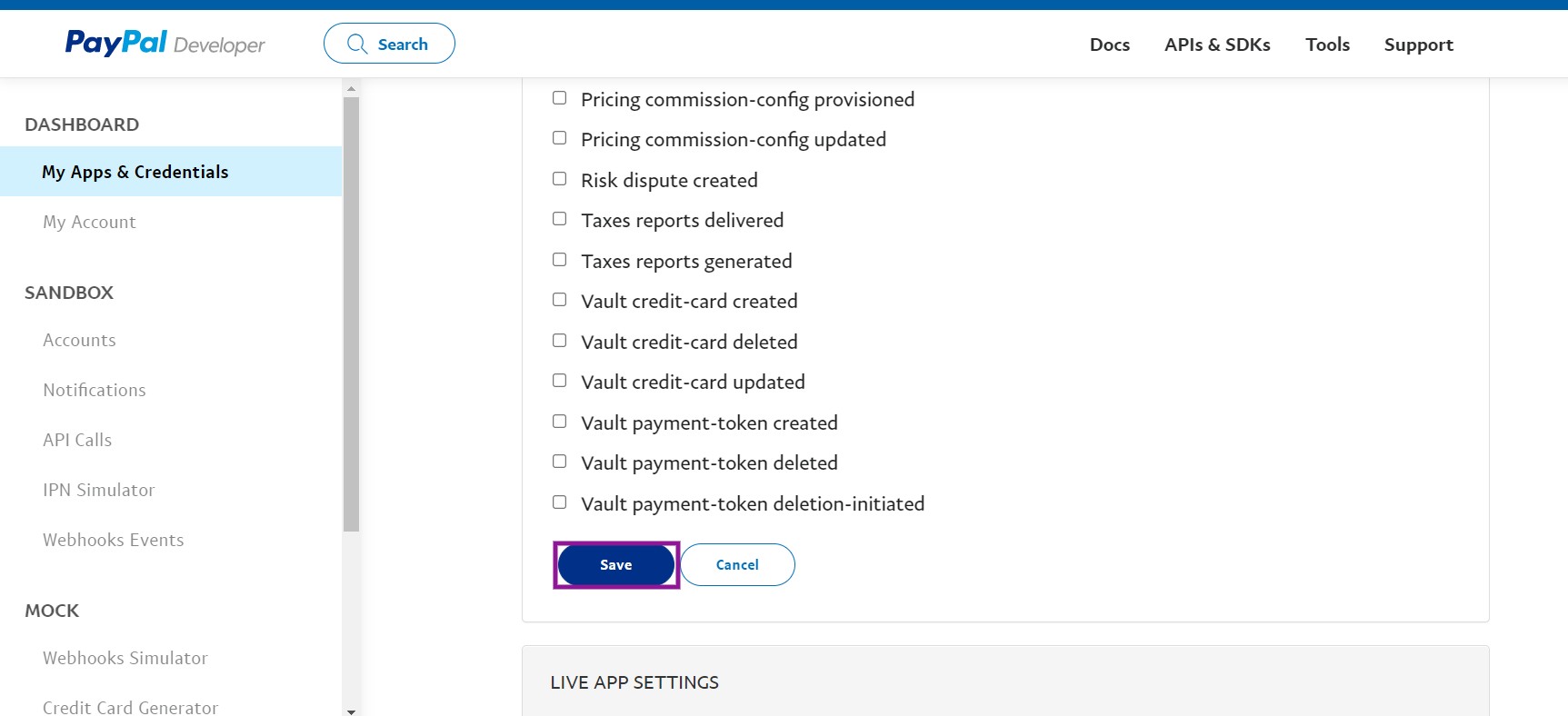 12. Now copy the Webhook ID from the PayPal - Live Webhooks.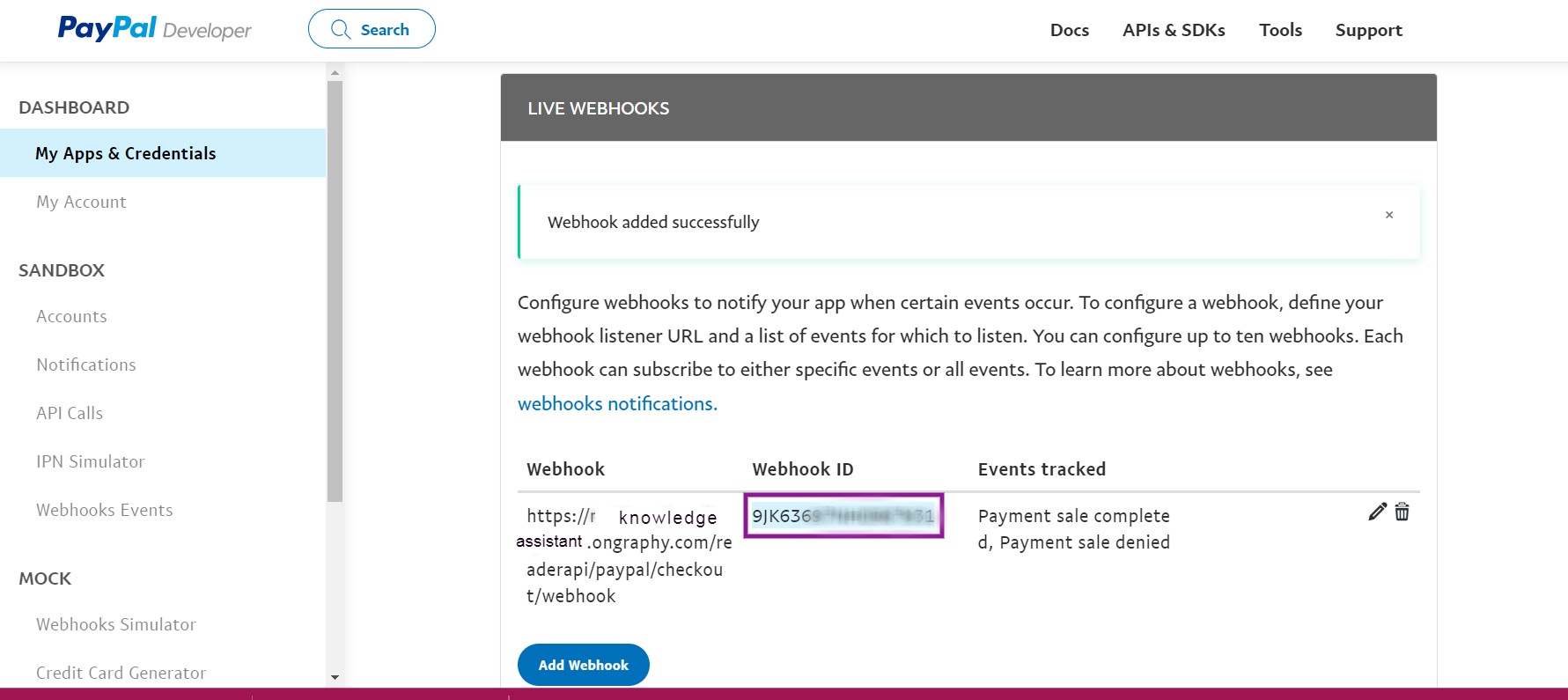 Then paste it on the Graphy - Payment Gateways > under PayPal Webhook ID.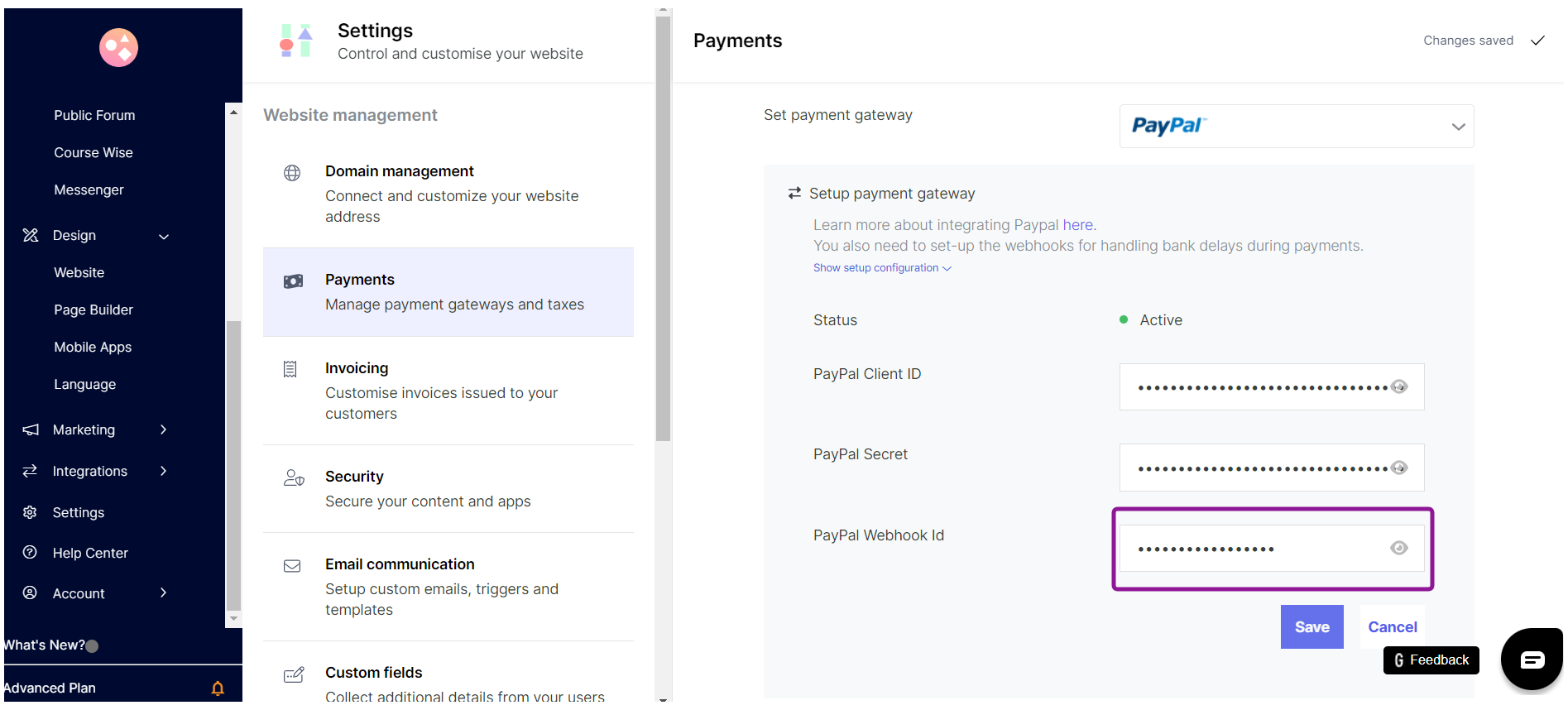 13. At last, verify if all three pieces of information pasted under PayPal Payment Gateways are correct.
[ ] Client ID
[ ] Secret
[ ] Webhook ID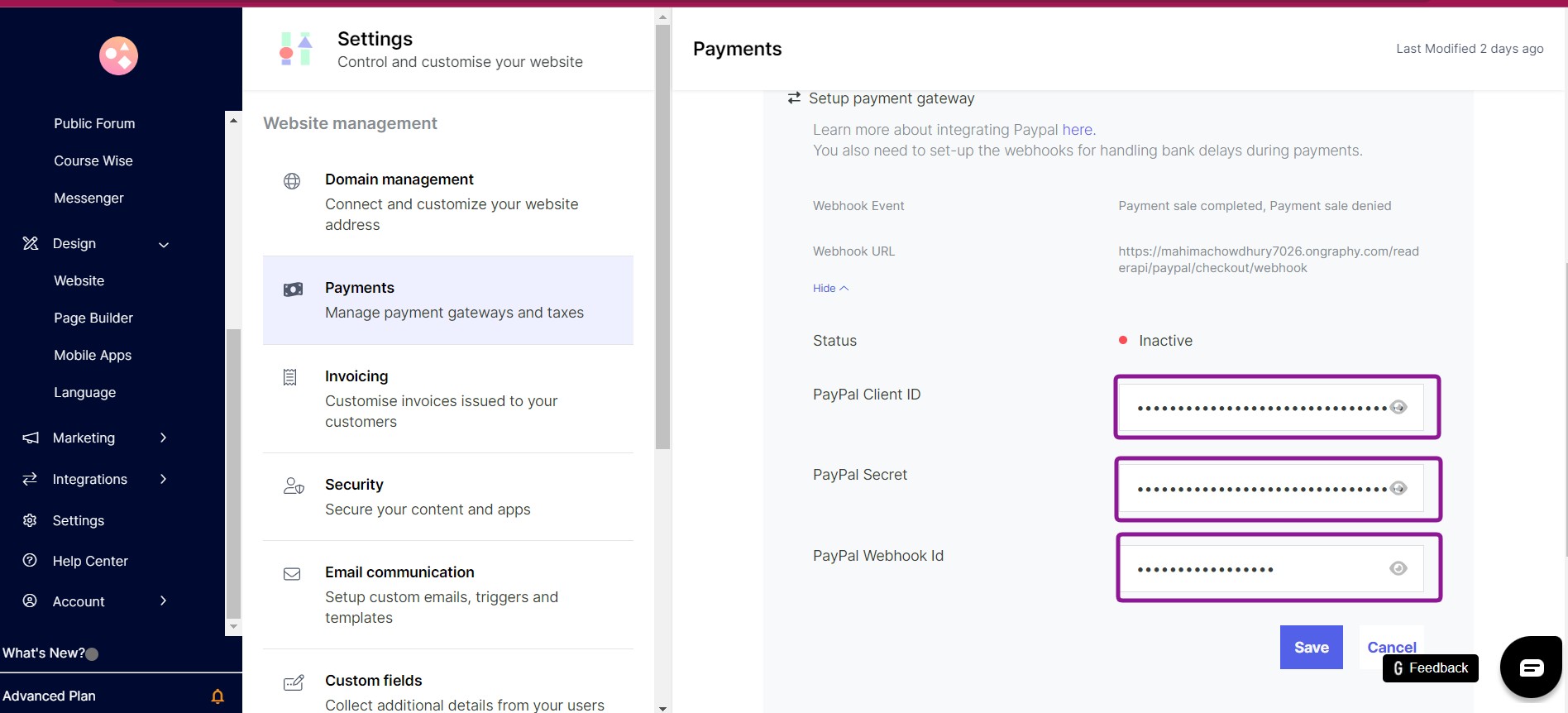 And click Save to complete the integration.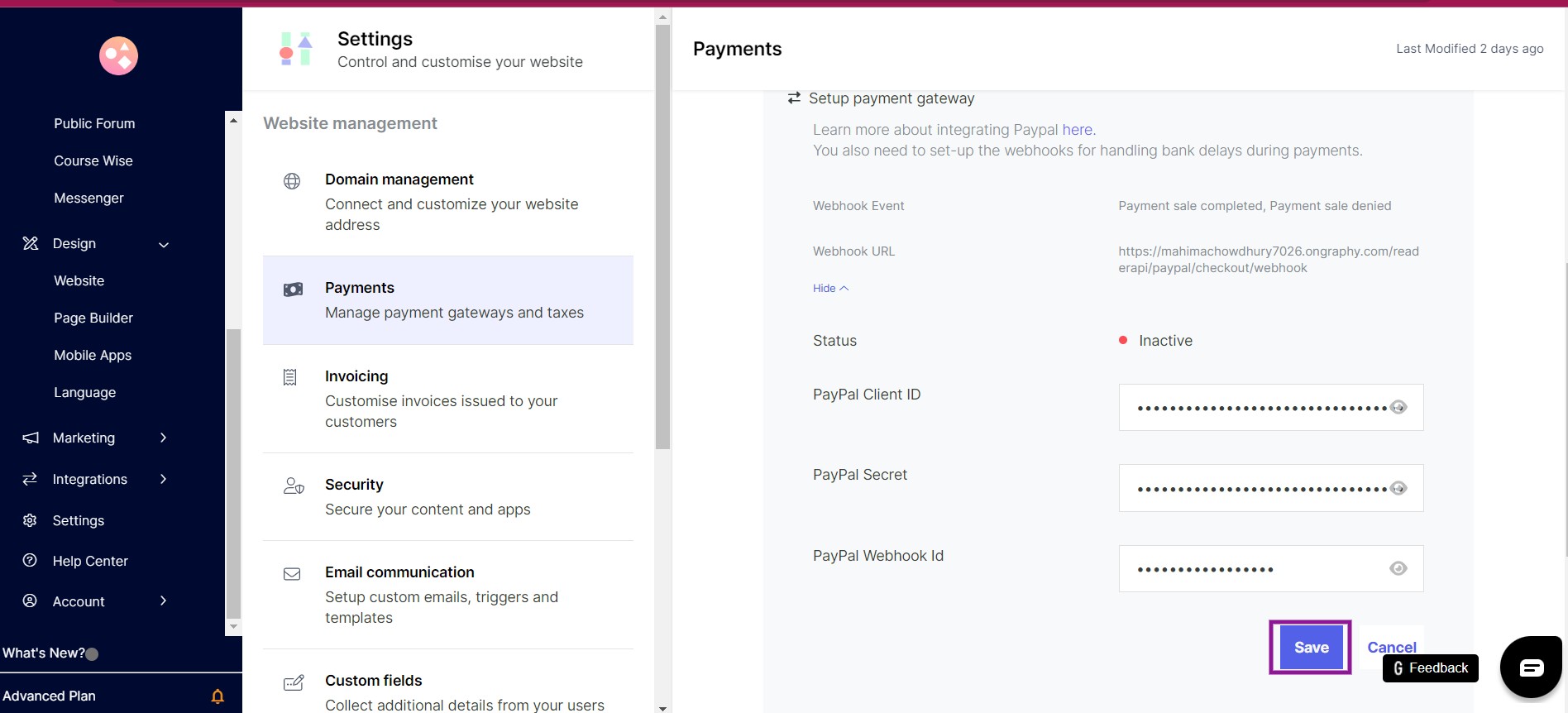 Congratulations! You have successfully integrated PayPal into your Graphy course platform.