This is how you can integrate Xendit a leading payment gateway for Indonesia, the Philippines, and Southeast Asia.
Sign up with Xendit
Go to https://www.xendit.co/en/ and sign up. Once your account has been set up, you will be redirected to the 'Dashboard'.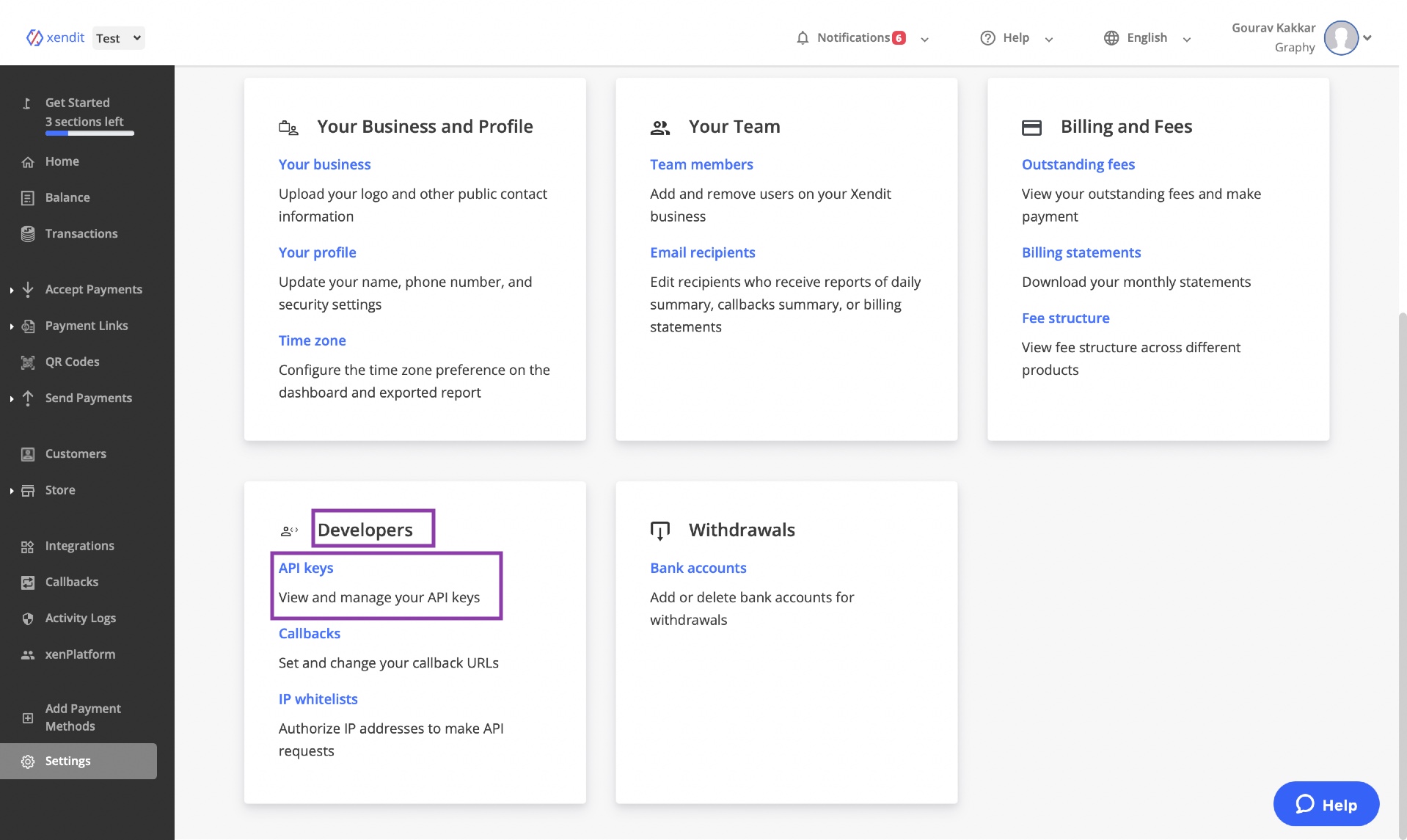 On the bottom left corner, scroll down and select the last option 'Settings.' Under the Developers section click on 'API keys' that will help you integrate Xendit to Graphy.
All you have to do is generate a secret key.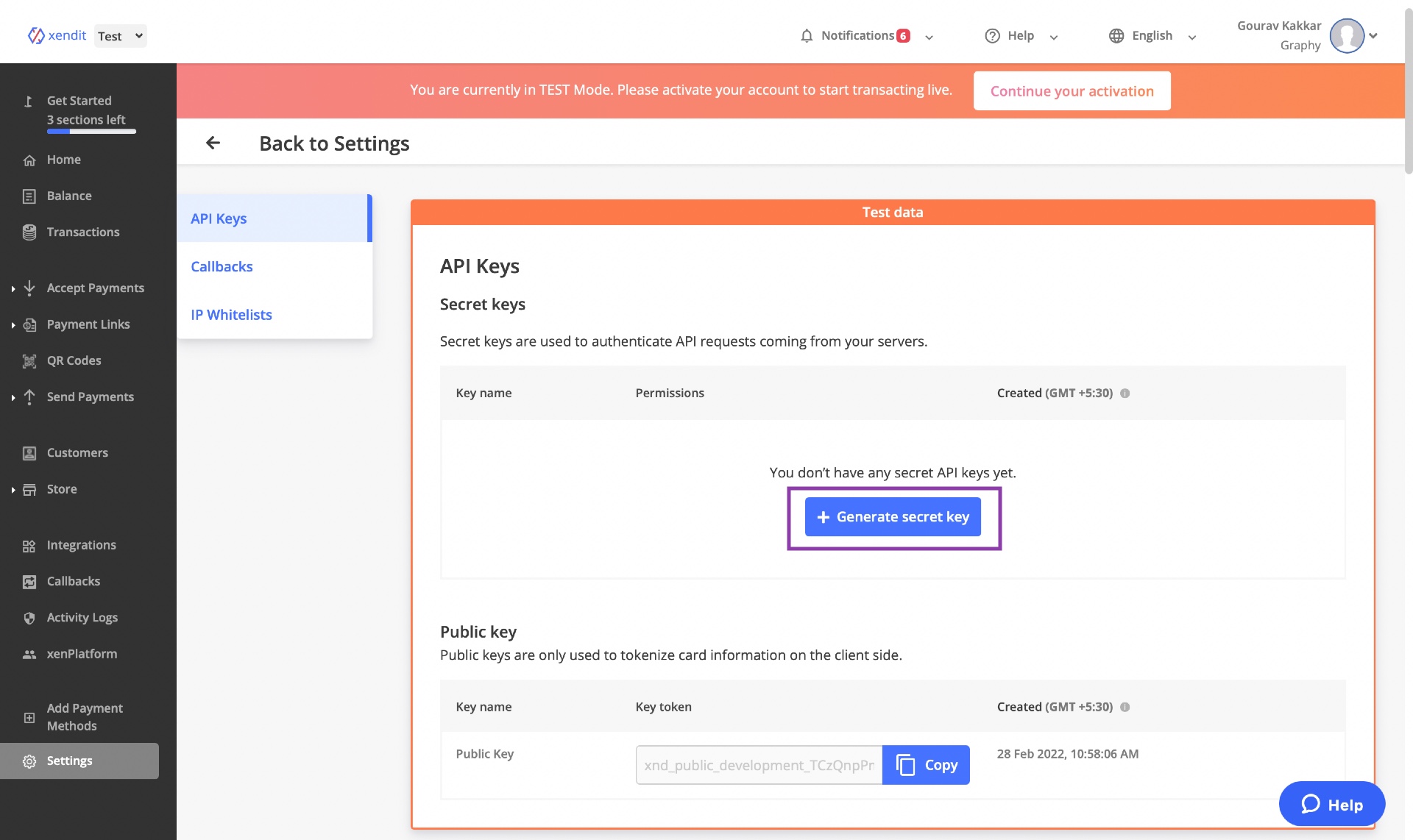 Once the secret key is generated, you can download it, and you can also directly copy-paste it onto Graphy.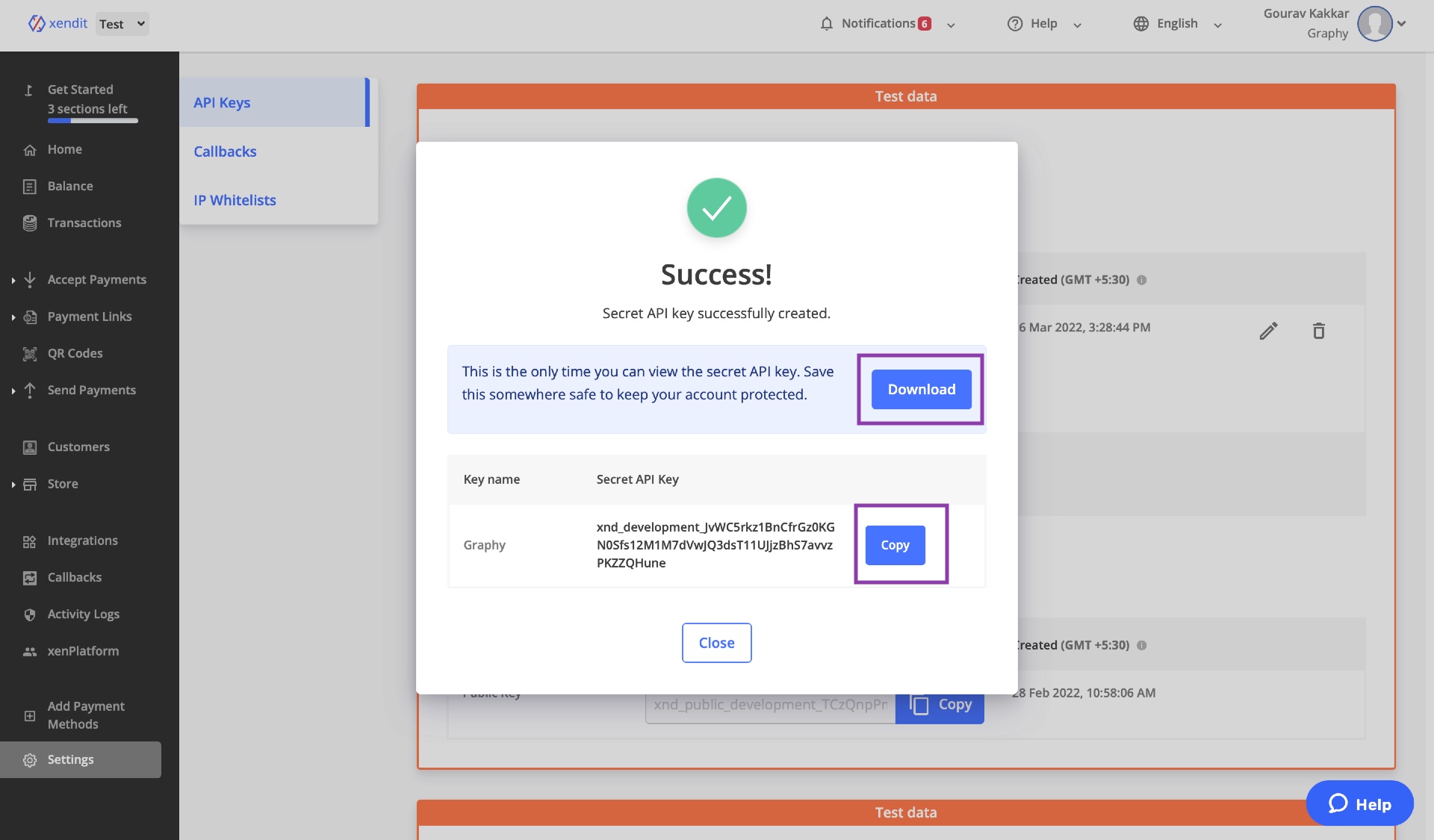 After this, you have to log in to your Graphy dashboard. Go to 'Settings' and 'Payment'.
Here you can pick the currency and accordingly you will get an option for payment gateways — choose Xendit.
Additionally, when you add a 'Tax Type' the 'Default Tax Rate' will show up.
Then click on 'Save'.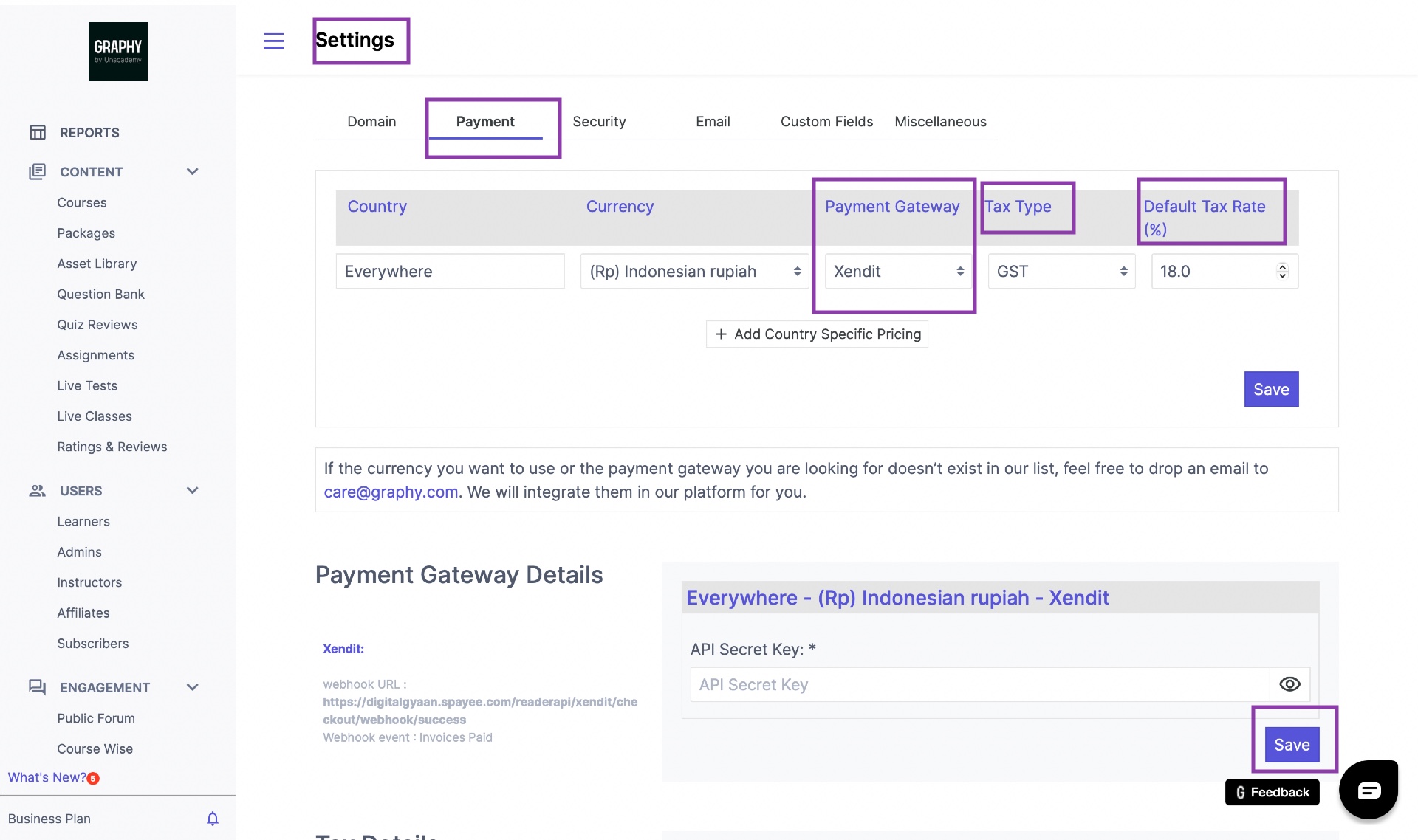 The next step is for you to copy-paste the Secret API key from Xendit and paste it in the API Secret Key* field. Then click on 'Save'.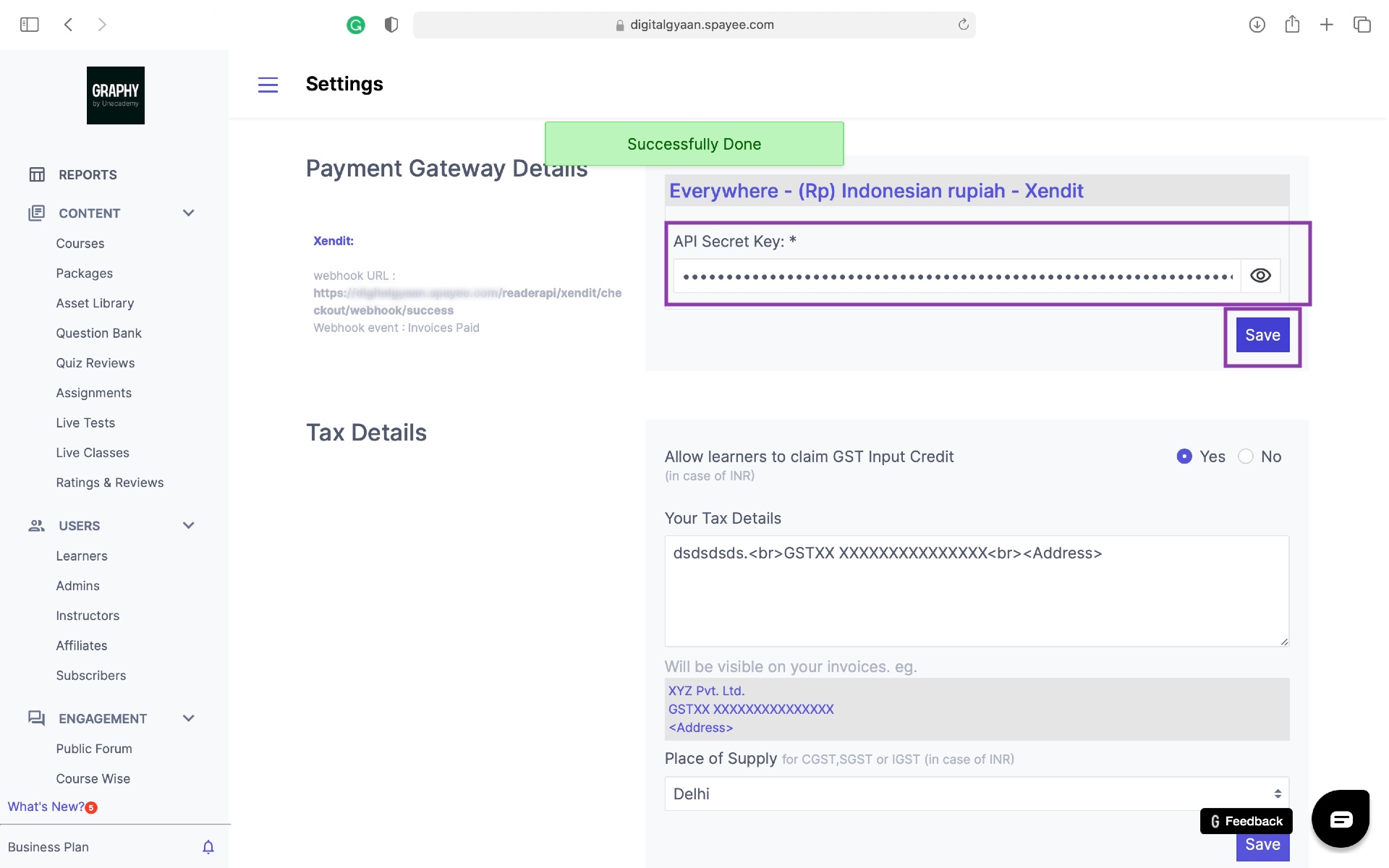 After this, you need to copy-paste the Webhook URL.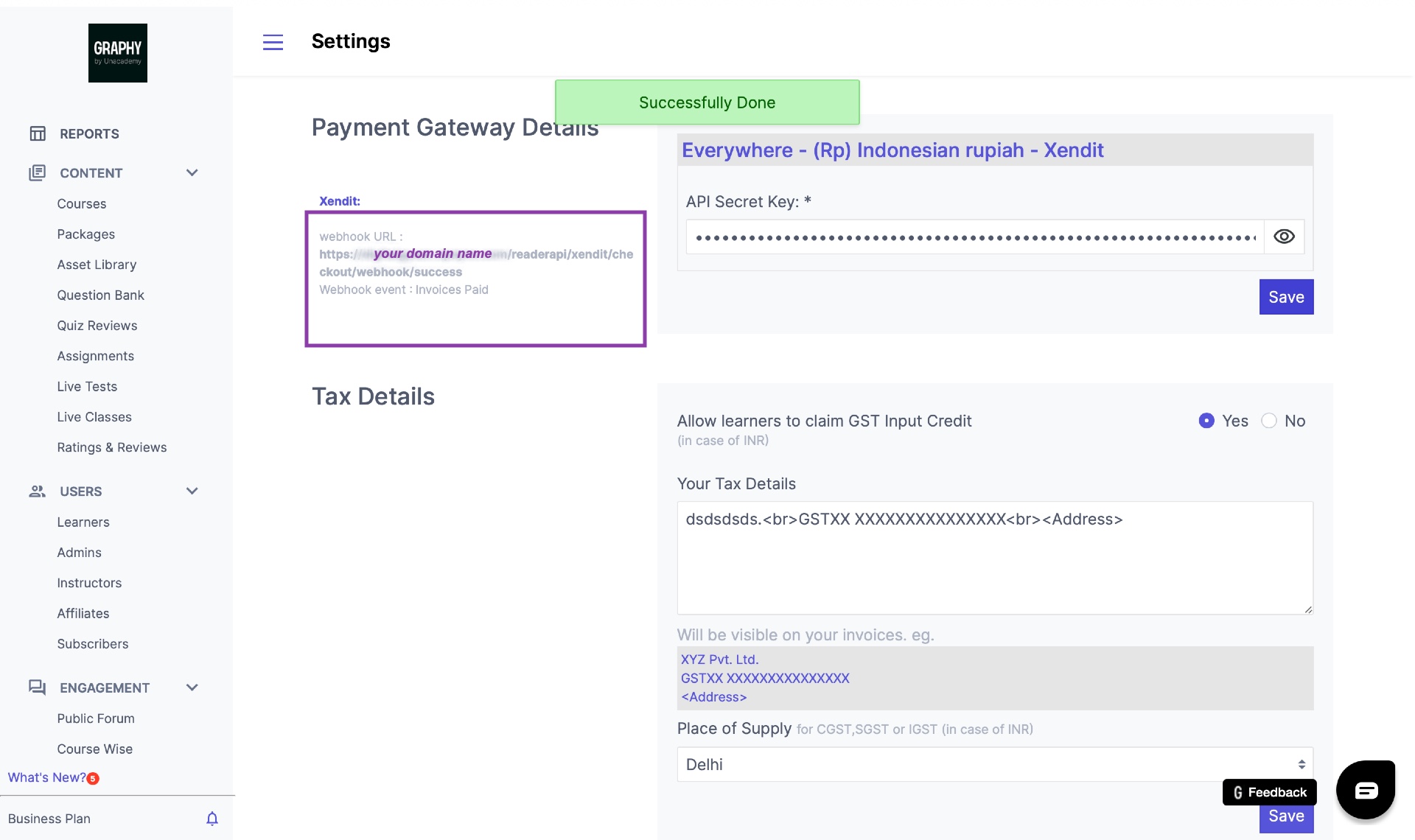 In the Callbacks section, copy-paste the Webhook URL generated on Graphy and copy-paste it to Xendit. Then click on 'Save and test'.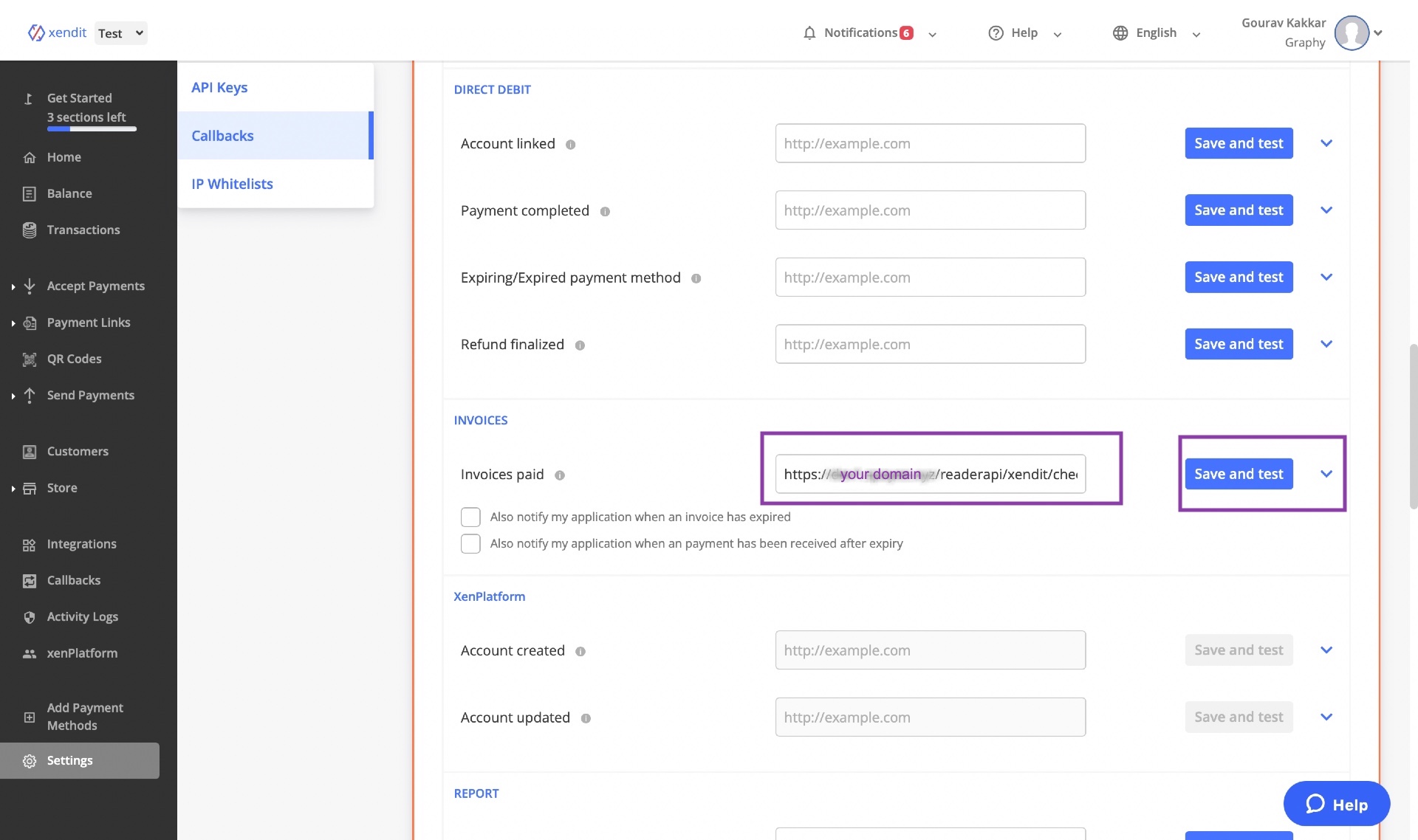 We hope you enjoy an integrated payment experience with Graphy.