This article talks about how to send transactional emails from your custom email domain.
In this article, I'll take you through a step-by-step process of verifying your custom domain in order to send transaction emails from your custom email.
Set Up Custom Email Domain Within GRAPHY
Go to Dashboard > SETTINGS > Email.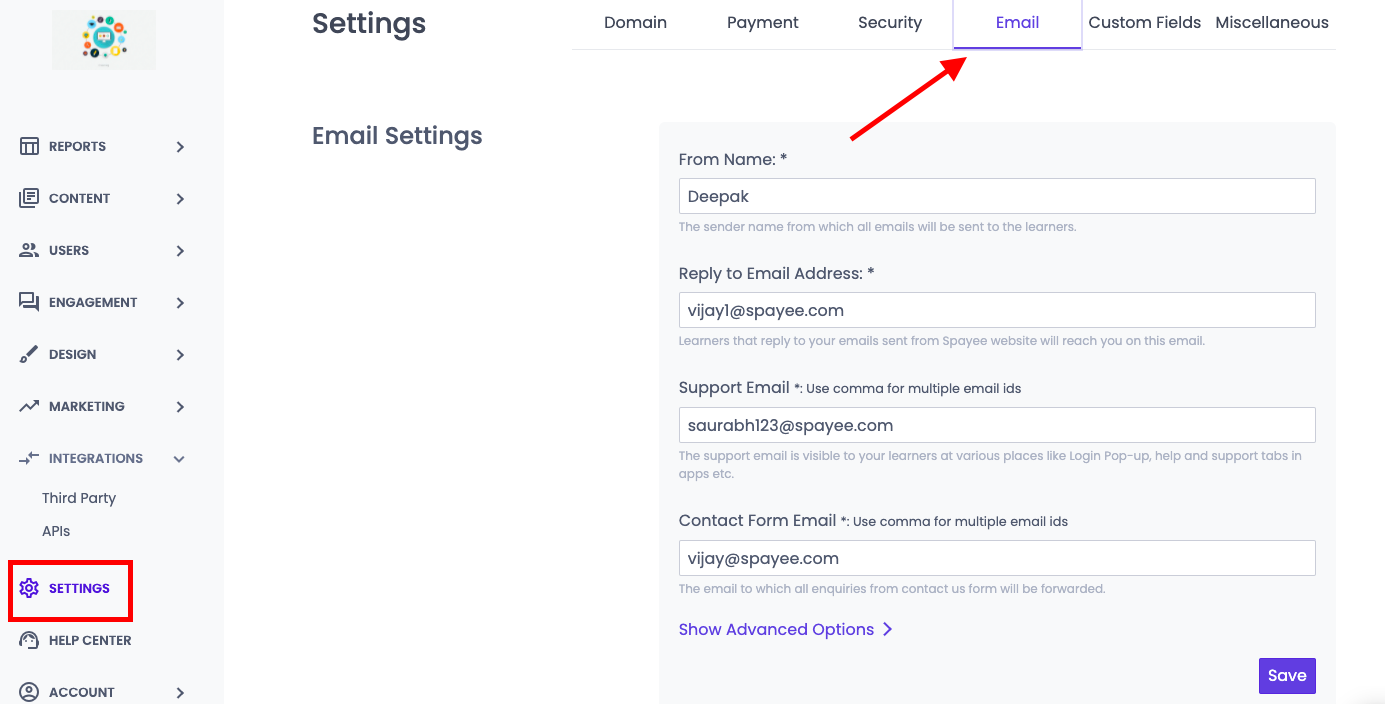 Under "Email Settings", click on "Show Advanced Options".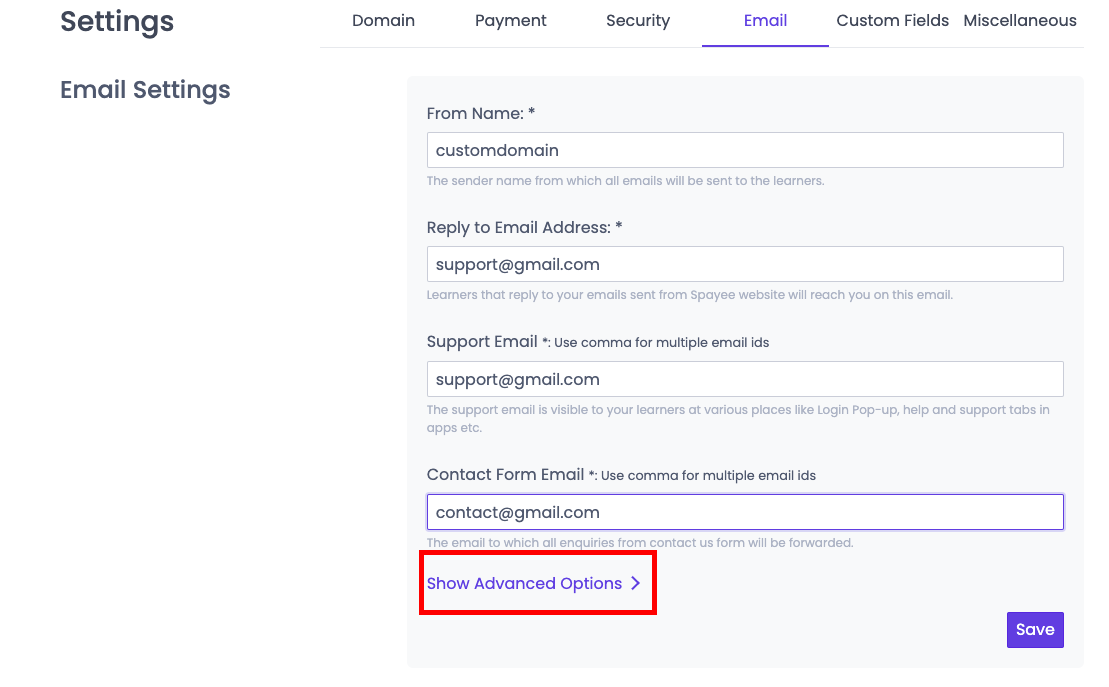 A new option will open up.
Under "From Email Address" you will see "notifications@graphymail.com". This is the default option. In order to customise it, click on "Custom Email Domain Set Up"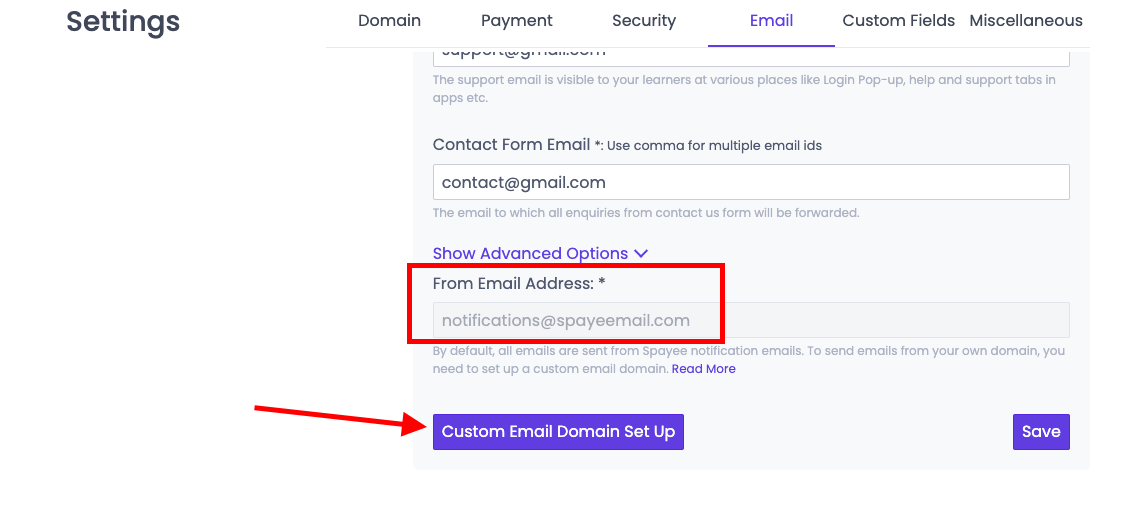 Under "From Email Address", you need to fill in the Email from which you would be sending out transactional emails.
Example: If your email is notification@yourdomain.com, you need to enter "notification@yourdomain.com".
Now, click on "Next".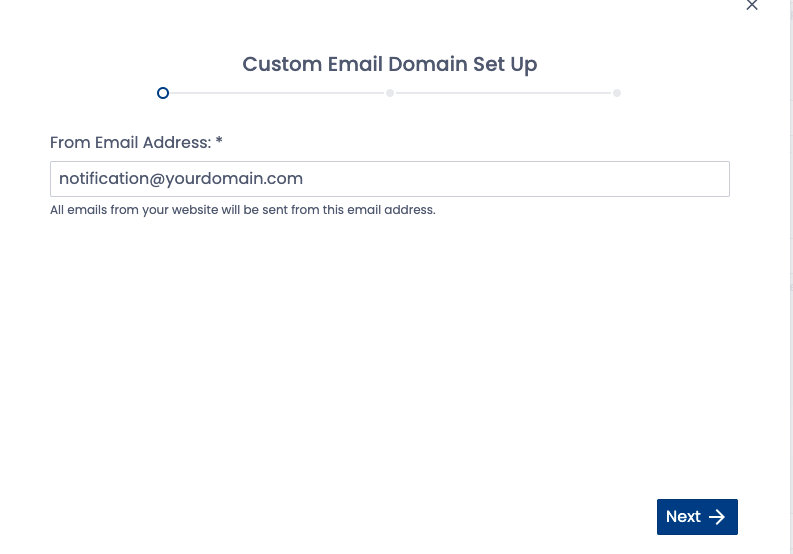 At this step, you have to verify that you own the domain name by adding & verifying your DNS records. DNS records help you improve deliverability and trust when using sending emails. These domains are extracted from 'From Address'.
Login to your domain provider's website like GoDaddy or Namecheap. Now, add the following DNS records for sending emails.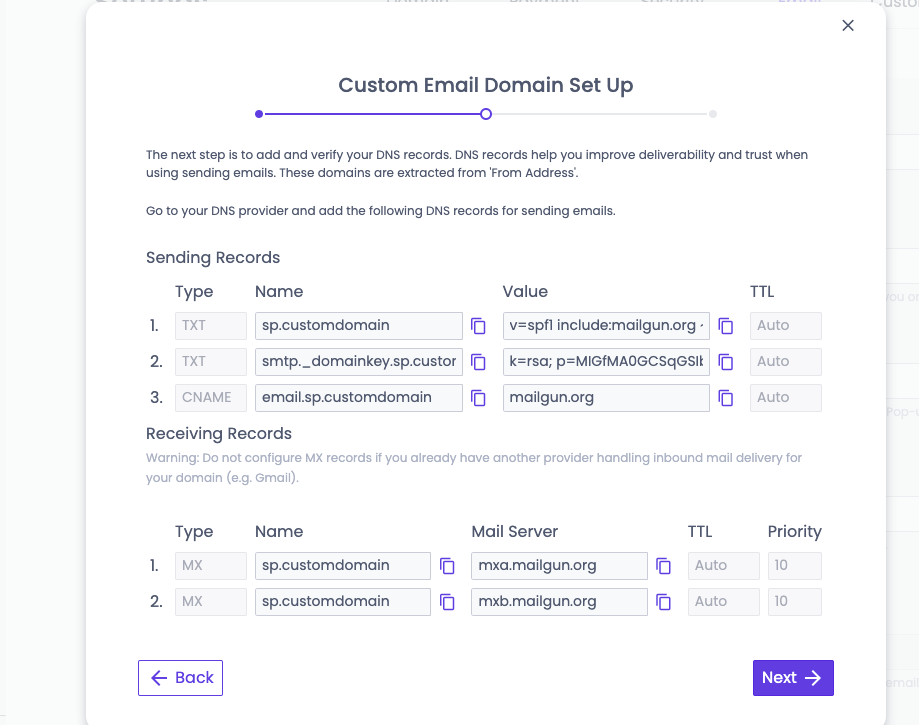 Upon completion, click on "Next".
Here, you have to click on "Verify Now". By clicking on "verify now" GRAPHY will verify if the DNS records have been set properly or not.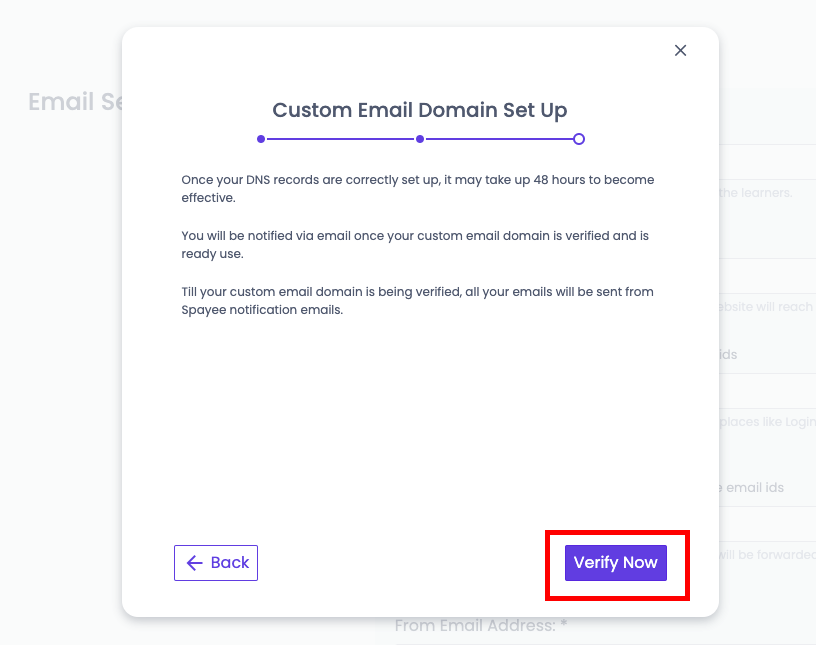 Once the verification is complete, you will get either of these notifications:
Verified Successfully
You will get a message & an email stating that your DNS records have been successfully verified.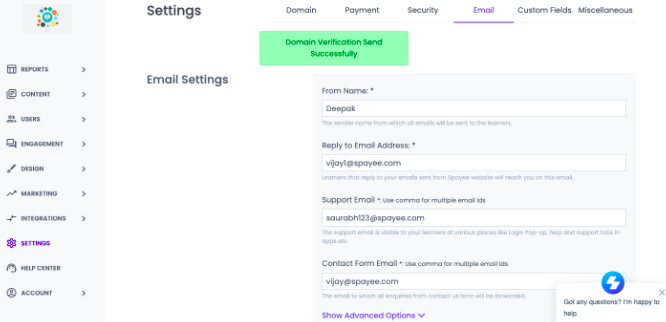 Email stating the verification.

If the steps haven't been completed properly, you will get the following email. Under "Error" you can check which field has not been successfully verified.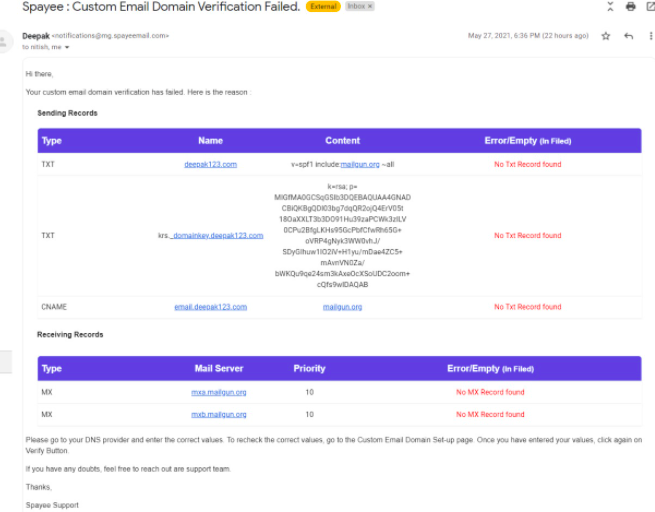 Frequently Asked Questions
How do I check if my custom domain email is verified?
Once your custom domain verification is complete, you would be able to see "double tick" beside your custom email domain name.



How can I revert back to using GRAPHY's default sending domain?
Click on "Remove Domain" & the settings will go back to the default GRAPHY domain.